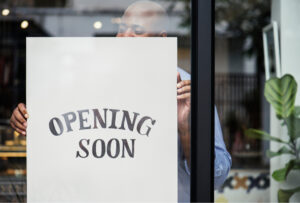 Entrepreneurs put a tremendous amount of effort and resources into their company. Of course, building and growing a successful business is not easy. According to data from Small Business Trends, approximately half of new companies fail within the first five years. Many new businesses do not even make it through the first year.
As challenging as the current economic environment is for new business owners, there are steps you can take to put yourself and your start-up in the best position to thrive. An Ohio business law attorney can help you navigate the business formation process.
New Business Formation in Ohio: Know Your Options
Your business needs a strong legal structure. As a starting point, this means selecting the appropriate entity. An Ohio business formation lawyer can help you review, evaluate, and select the right entity for the specific needs and goals of your business. There are advantages and disadvantages to each type of business entity. It is essential that you know which entity is the best fit for your objectives. Business entities in Ohio include:
Sole proprietorships
General partnerships
Limited partnerships (LPs)
Limited liability partnerships (LLPs)
Limited liability corporations (LLCs)
S corporation
C corporation
Depending on the specific nature of your business, you may need to consider start-up costs, start-up complexity, liability protection, and tax consequences. These considerations should always be evaluated on a case-by-case basis. For some new businesses, liability protection is crucial.
For other new businesses, other matters, such as low start-up costs/complexity, may be more important. A Northeast Ohio business formation attorney will help you and your partners evaluate all of these issues and more.
A Lawyer Will Help You Navigate All Filing and Regulatory Requirements
When you are forming a new business, even a relatively small mistake could carry serious consequences down the road. The more complicated the company, the more important it is that you consult with an Ohio business formation attorney.
Among other things, a lawyer will help you with the following requirements of forming a business in Ohio:
Entity selection
Business registration
Tax registration and tax planning
Business license and permitting
Meeting the legal requirements to form a business entity in Ohio is necessary but not sufficient for commercial success. Your company also needs a well-crafted business plan. A business formation lawyer can help review and assess your business plan to ensure that all legal issues are addressed. Once again, relatively minor errors—such as the failure to obtain a timely permit or license—can undermine your company.
Call Our Cortland, OH Business Formation Lawyer for Immediate Help
At The Law Office of John C. Grundy, our Ohio business lawyer has extensive experience advising clients on issues related to entity formation. If you have questions about business formation, we can help. To set up a confidential, no-commitment consultation, please contact us today. With an office in Cortland, we represent business owners and entrepreneurs throughout Northeastern Ohio, including in Warren, Howland Center, Champion Heights, Hubbard, Girard, Niles, and Youngstown.