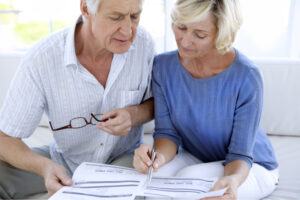 Every adult should have a will. Not only does a properly-drafted will ensure that your last wishes are respected, but it will also reduce the risk that your loved ones end up locked in a dispute. Your will should always be updated to reflect your current needs and desires. In some cases, you may even want to revoke an old will and start from scratch.
This raises an important question: What should you do with an old will in Ohio? There is no one right answer to the question—but it is important to make sure that there is no confusion about which will is valid. In this article, our estate planning attorney in Cortland provides a brief guide for handling old wills.
You Can Revise Your Will As Many Times as Necessary
First and foremost, it should be emphasized that you have the right to revise or revoke your will as many times as you want. Under Ohio law (Ohio Revised Code § 2107.02), any person can make a will if they are "eighteen years of age or older, of sound mind and memory." As long as you retain legal capacity, you can revise the terms of your will to adjust to life's ever-changing circumstances.
What to Do With Old Wills in Ohio?
To answer the question of what to do with an old will, you first have to consider the changes that you made. In Ohio, there are generally two ways to update a will:
Add a "codicil"—meaning you supplemented it with a new section or amendment; or
Revoke it—meaning you restated your will in its entirety, declaring the old one invalid.
If you revised your will with a codicil, you should always keep the original will. If you revoke a will and drafted a brand new legal document, it is usually safe to destroy the old will out.
Tip: Whether you keep or destroy an old will, it is imperative that your estate plan is clear. There should be no confusion about which document(s) apply.
Proper Planning Can Reduce the Risk of Contested Estates
If there are multiple wills, and there is a dispute regarding which will applies, then your estate may be contested. An Ohio contested estate could take many months (or even years) to be resolved. It can also cause serious damage to the relationships between your family members and other close loved ones. An experienced Ohio estate planning lawyer can help you put a clear, comprehensive plan in place that will dramatically reduce the risk of a contested estate.
Schedule a Confidential Consultation With a Cortland, OH Estate Planning Lawyer
At The Law Office of John C. Grundy, our Ohio estate planning attorney is an experienced, effective advocate for people and families. If you have any questions about writing wills or revising wills, John C. Grundy is here to help. Give The Law Office of John C. Grundy a call now or contact us for a strictly confidential consultation. From our office in Cortland, we provide estate planning services throughout Trumbull County, including in Youngstown, Niles, Hubbard, Warren, Girard, Newtown Falls, and McDonald.