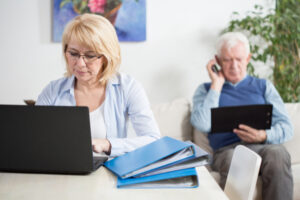 Wealth management and asset protection are important aspects of estate planning. With a well-crafted estate plan, you can put yourself and your family in the best position to preserve your hard-earned life savings. Estate planning must be personalized—the asset protection strategy that works for someone else may not be well-suited for your specific situation. In this article, our Ohio estate planning attorney provides an overview of the most effective asset protection tools.
Estate Planning and Assets Preservation: What You Need to Know
A will is a foundational estate planning document. As an adult in Ohio, you should have a will that conforms to the requirements of the Ohio Revised Code. You can use a will to pass down property and assets to your selected heirs. That being said, a will is not always the most effective or efficient way to handle the property. Additionally, in some cases, a will is not by itself sufficient to provide proper asset protection. Some other estate planning tools to protect and preserve your wealth include:
Trusts
Trusts are the most effective asset protection tools. There are many different types of trusts—and they are designed to achieve different purposes. As an example, you put a trust in place to keep assets out of the probate process, keep them out of the reach of potential creditors, limit tax liability, or protect them from long-term care costs. If you have any questions about trusts and asset protection, our Ohio estate planning lawyer can help.
Life Insurance
If you have dependents (children, spouse, etc) who rely on your income or financial contributions, you should have a life insurance policy. Should you pass away, the proceeds of a life insurance policy will help to ensure that your family will not have to immediately use all of your remaining assets to pay living expenses.
Well-Structured Business plan
If you own and operate a business or have business interests, it is crucial that you have a proper estate plan in place. Not only should your business have the right legal form—such as being set up as a limited liability company (LLC)—but it should also be structured so that assets will be preserved should something unexpected happen.
An Ohio Estate Planning Lawyer Can Help You Find the Best Solution
Your estate planning needs are unique. The right strategy for your circumstances depends on many different factors, including the type of property/assets that you own, the structure of your family, the potential liability risks, and your long-term goals.
During a confidential initial consultation with an Ohio estate planning attorney, you have an opportunity to discuss the things that matter most to you. Your Ohio estate planning lawyer will be able to answer your questions, explain the benefits and risks of particular strategies, and help you put the most effective plan in place.
Schedule a Confidential Estate Planning Consultation in Northeast Ohio
At The Law Office of John C. Grundy, our Ohio estate planning lawyer provides personalized guidance and support to clients. If you have any questions about protecting or preserving your assets through estate planning, our legal team can help. Contact us today for a completely confidential case evaluation with an attorney. We help people and families protect assets throughout Northeast Ohio, including in Trumbull County, Portage County, and Mahoning County.