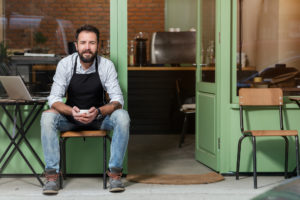 Deciding the type of business you want to run and developing a strategy plan is just the first step of the process. While you have to think of ways about how to survive the competition and establish your name in the market, you need to account for various important legal aspects that can significantly affect your ability to operate a small business in Ohio. These may include legal permits, codes and regulations, taxation, insurance, licensure, business structure, and many other things. A single misstep can result in potential legal problems that can take a lot of time and resources to deal with.
In order to help you understand the legalities you must take care when starting a small business, here we have shared some important legal considerations to help you with your venture.
Essential Legal Considerations
According to the Small Business Association (SBA), an enterprise with not more than 500 employees is a small business. If you are planning to start a business, you need to keep in mind the following aspects to ensure you do not end up overstepping legal boundaries:
Business Planning: Several federal, state, and local laws are in place which affect a person's ability to operate a business in Ohio. You need to work with an experienced business law attorney to learn about what laws apply on you and how they may impact your business decisions.
Business Entity/Structure: Business owners have several options at their disposal in terms of business structure, including sole proprietorship, Limited Liability Company (LLC), partnership (general or limited), and corporation. The type of structure you choose affects the expenses, taxes, liability, and control over operations for you and your partners, if you have any.
Business Insurance: Since every business is susceptible to different kinds of mistakes and accidents, it is important to consider getting business insurance to reduce the liability you may incur as a result. Some insurance policies you may want to look into include commercial property, general liability professional liability, and product liability, or a Business Owners Package (BOP).
Register Your Business: For a business to conduct its operations in Ohio, it must register with several Ohio state agencies. For a list, visit Ohio Business Gateway. Contact John Grundy to help you with the various registration requirements.
Business Name Registration: If you are conducting business under a name which is other than your real name, you must register the Fictitious Name with the Ohio Secretary of State. If you are forming a corporation or an LLC, registration must also be make with the Ohio Secretary of State.
Business Licenses: Depending on the nature of your business, you may have to apply for local, state, and federal business licenses with the concerned authorities.
Permits: Health, zoning, building, and environmental permits are a few things you may have to get in order start your business in Ohio.
Starting a business entails many legalities and complex procedures. It is best that you seek legal counsel of an experienced business law attorney to ensure you do not face any problems down the line. Contact the Law Office of John C. Grundy at 330.637.9030 or online to schedule your consultation today.