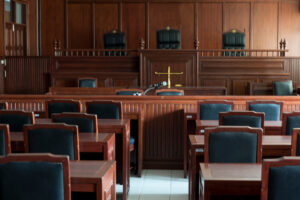 For business owners, there are few things more frustrating than facing a lawsuit. According to a recent report cited by Forbes, somewhere between 36 and 53 percent of businesses in the United States are sued each year. Litigation can come from a supplier, a competing company, an employee, a client/customer, an employee, or even a business partner.
The good news is that there are proactive steps that you can take right now to reduce your risk of litigation and put yourself in the best position to protect your business if a lawsuit is filed. In this article, our Ohio business law attorney offers five actionable tips that you can use to protect your company from a lawsuit.
1. Make Sure Important Agreements are in Writing
One of the best steps that you can take to protect your Northeast Ohio business from the risk of a lawsuit is to make sure that all of your important agreements are in writing. This includes things like agreements with suppliers/vendors, partnership agreements, and employment contracts. An Ohio business law attorney can help your company put the right contracts in place.
2. Keep Accurate Business Records
In too many cases, Ohio businesses end up trapped in messy litigation because they have sloppy or otherwise inaccurate financial records. Accurate and well-organized business records can make a significant difference in reducing your litigation risk. A strong, systematic approach will reduce your litigation risks.
3. Obtain Adequate Insurance Coverage
The reality is that no business owner can completely eliminate the risk of litigation. With this in mind, it is crucial that companies have the proper insurance coverage. You may want to consider a Business Owners Policy and/or other types of insurance.
4. Protect Your Personal Assets
There are significant risks involved with mingling your personal assets with your business assets. Without the proper separation, your personal assets could be at risk in a business lawsuit. The proper business structure will help you ensure that you are properly protected. If you have questions about structuring your company, an Ohio business formation attorney can help.
5. Consider Options for Alternative Dispute Resolution
Disagreements happen in business, but not all disputes end up in litigation. If you are locked in a conflict with a supplier, employee, customer, or business partner, it is imperative that you take the time to weigh all of your available options for resolving the matter in the most efficient, cost-effective manner possible. Arbitration, mediation, or formal negotiation may be the best way to protect your business from the time and costs associated with litigation.
Speak to Our Ohio Business Lawyer Today
At The Law Office of John C. Grundy, our Ohio business lawyer is a skilled, reliable advocate for clients. If you have questions about protecting your business from a lawsuit, the attorney at the Law Office of John C. Grundy is available to help. Give us a call now or connect with us online for a completely confidential consultation. With an office in Cortland, we represent businesses and entrepreneurs throughout Northeast Ohio.