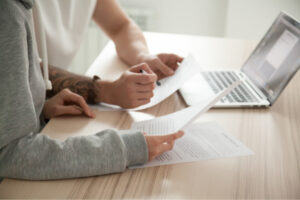 Broadly defined, an estate plan is the process of preparing legal and financial affairs to ensure that you and your family are fully protected. Estate planning is not a static process. An estate plan should be reviewed and revised on a regular basis to ensure that it is fully updated to reflect life's ever-changing circumstances. In this blog post, our Cortland, OH estate planning attorney explains how often you should review and revise your estate plan.
The Baseline: Review Your Estate Plan Every Few Years
As a general rule, you should review your estate plan on a regular basis. It is a best practice to read over your estate planning documents every two to four years to make sure that they are still fully updated to account for your current needs. Beyond the standard and regular review of your will and other estate planning documents, you should always review your estate plan after major life changes.
Be Ready to Update Your Estate Plan to Address Major Life Changes
While an estate plan should always be reviewed on a regular basis to ensure that it still works well, it does not always necessarily need to be revised. In fact, some people go decades without ever needing to change the terms of their estate plan. That being said, you should always be prepared to revise your estate planning documents after major "life events", as these events could render your previous plan ineffective or obsolete. Here are the most common major life events:
Relationship Changes (Marriage & Divorce): Did you get married or divorced? If so, it is time to review and (likely) revise your estate plan. A change in marital status warrants an estate plan review.
Birth or Adoption of a Child: If you had a child or adopted a child, you need to check over your estate planning documents. Your current estate plan may no longer be good enough to protect your family.
Material Financial Changes: It is also a best practice to review estate planning documents after major financial changes. These changes can come in many different forms. As a simple example, imagine that you purchased a new rental property in Northeast Ohio. Your estate plan should be updated to account for such a significant asset.
Medical Issues and Health Issues: The medical situation of you or a close loved one could warrant a revision to your estate plan. For instance, imagine that you granted your Power of Attorney (POA) to your brother. If your brother is dealing with a significant health issue, he may no longer be the right person for that responsibility.
Get Help From an Estate Planning Lawyer in Ohio
At The Law Office of John C. Grundy, our Ohio estate planning lawyer provides reliable, solutions-centered representation to people and families. If you have any questions about reviewing or revising your estate plan, our legal team is here to help. Contact us now for a completely confidential case evaluation. We provide estate planning services throughout all of Northeast Ohio, including in Warren, Lordstown, Howland Center, Girad, Hubbard, Youngtown, and Garrettsville.