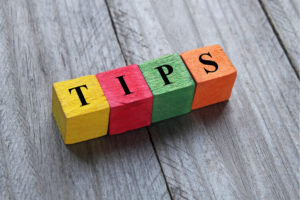 Estate planning is an important aspect of one's life that must not be left unattended. Estate planning refers to the preparation of tasks that may help to manage an individual's estate in the event of – perish the thought – their incapacitation or death. This involves inheritance of asset to heirs and settlement of estate taxes, among other tasks. There can be several disputes that may arise if an estate plan has ambiguity or lack of clarity. However, there are certain steps that one can take while planning their estate to minimize the chances of legal disputes over their estate.
Take A Proactive Approach
It is highly recommended that you create an estate plan while you are healthy and have the ability to make a sound judgment as it will allow you to effectively and clearly communicate your wishes to your estate planning lawyer. During illness, you must focus on your health and should not burden yourself with these decisions.
Moreover, if you delay your estate planning towards the end of your life, there can be issues raised pertaining to your capacity to execute a will or trust, which can potentially give rise to a dispute over your estate. Though wills can be changed later, they do require extra precautionary measures to ensure they remain admissible in the court.
Be Careful When Choosing Executor and Trustee Succession
You must evaluate the relationship between the beneficiaries, fiduciaries, and terms of your trust to ensure that no conflicts shall arise during administration. An incorrect combination may give rise to conflicts, which may lead to legal disputes.
Therefore, always give an exit plan to your trustees and provide them with appropriate trustee succession. One potential solution can be naming co-trustees or perhaps an independent trustee, such as a trustworthy third-party company to minimize the chances of possible conflicts.
Hire an Independent Estate Planning Lawyer
If you are looking for estate planning, it can be highly beneficial to acquire the services of an independent and experienced estate planning lawyer. Rendering services of an independent attorney will ensure that your plan was not drafted, or unduly influenced, by a beneficiary. The keyword here is independent, thus make sure that you do not select someone who poses a familiarity threat.
Moreover, an estate planning lawyer will also help you to file documentation that may minimize the chances of ambiguity or vagueness, ensuring that your intentions are not interpreted incorrectly in the court of the law.
If you wish to get further information about planning your estate, contact the offices of John Grundy at 330-637-9030 to schedule a free consultation session with an experienced estate planning lawyer.