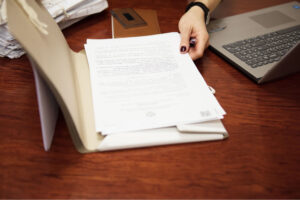 A will is a core aspect of a comprehensive estate plan. Of course, a will is not always a static document. Estate planning needs change over time — and your will may need to be revised or even replaced. This raises an important question: Does a new will simply cancel out the old one? The short answer is 'yes' — your new will can and should contain language expressly canceling the previous version. Here, our Cortland estate planning attorney explains the most important things to know about revising or replacing a will in Ohio. 
Ohio Law: Three Ways to Revoke a Will
Once a person makes a will in Ohio, the legal document remains valid until the date of the testator's passing or until the testator actively revokes the will. If you are of sound mind and memory, you can revoke your will. Under Ohio law, (ORC § 2107.33), there are three ways to revoke a will: 
1. You can destroy all valid copies of the will

2. You can create a new will, with language revoking your previous will

3. You can cancel the will in some other valid written form
Ultimately, the best approach is to ensure that your will and other estate planning documents are as clear as possible. First, in your new will, you should include language that expressly and clearly cancels any and all pre-existing wills. Additionally, it is also recommended that you actively destroy all of the copies of your previous (outdated) will. By doing so, you can dramatically reduce the risk that there will be confusion over which one of your wills is valid. 
You Can Revise or Replace a Will as Many Times as You Want
Estate planning professionals recommend that people review (and, if necessary, revise) their will after major life events. Some examples of major life events include a change in marital status, the birth of a child or grandchildren, significant changes in health status, and major changes in financial circumstances. 
In Ohio (ORC § 2107.02), "A person who is eighteen years of age or older, of sound mind and memory, and not under restraint may make a will." In other words, you have the right to revise or revoke your will as many times as you want. There are no statutory limits on the number of times you can alter your will. You can always adjust your estate planning to accommodate your needs. 
Contact Our Cortland, OH Estate Planning Attorney for Legal Advice and Support
At The Law Office of John C. Grundy, our estate planning lawyer in Ohio is a skilled, diligent advocate for people and families. If you have questions about revising or replacing a will, we are here to help. Call our firm at 330-637-9030 or contact us online to schedule a fully private initial consultation with an attorney. From our Cortland law office, we provide wills & estates services throughout all of Northeast Ohio, including in Trumbull County, Portage County, Stark County, and Mahoning County.