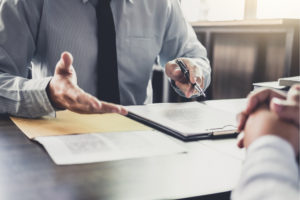 Starting a business is a tremendous yet exciting phase of an aspiring entrepreneur's life. There are a lot of aspects which a person needs to address during the formation of their own business. In order to ensure that every person has equal opportunities, the government has set certain laws which govern the business environment. While these laws might seem like unnecessary obstacles to you, they play an integral role in ensuring that your business is running legally. These laws pertain to different aspects of a business, from its conception to its daily operations.
According to experienced business formation lawyers, most new business owners are unaware of the legal prerequisites of starting a business and often get tangled up in legal difficulties. Some of the basic legal requirements for starting your own business are stated below:
Business Name Registration –The first step of forming your business involves deciding upon on the name of the business. Once you have decided the name, you need to get it registered. This may be done by filing a Name Registration with the Ohio Secretary of State. The filing fee for this document is $39.00. Business name registration is not the same as registering a trade name, a copyright, or a service mark, which differ significantly from each other. The Ohio secretary of state requires that you choose a unique name for your business so that it is easily distinguishable from other businesses, and provides a search engine to determine if the name you have selected is unique.
Tax Registration – As a business owner you would be liable to pay both federal and state taxes. This is an important aspect as it can help you calculate the expenses involved in forming and running your own business. Most people tend to consult a business formation lawyer to fully understand the taxes they will be required to pay while operating their business.
Business Licenses and Permits – Another integral aspect of business formation is acquiring proper permits for your business operations. Every industry has a different set of requirements. For instance, in order to the run a restaurant business, inspections and licenses are required which largely involve the County Health Department. A proficient and resourceful business formation lawyer can help you through this hectic process.
Entity Selection and Registration – Several different types of business entities are available in Ohio for a business to select as its entity type. These include corporations, LLCs, and other types. An experienced business lawyer can help you select the entity type that is best for your business, and register it with the Ohio Secretary of State.
There are many other issues involved in forming a business—opening a bank account, selecting a board (if required), defining the role of officers, organization structure, and so on. This is not something that should be undertaken without competent legal advice.
So, if you are planning to start a business or need legal assistance with your existing business, contact the offices of John Grundy at 330-637-9030 to schedule a free consultation with an experienced business formation lawyer.