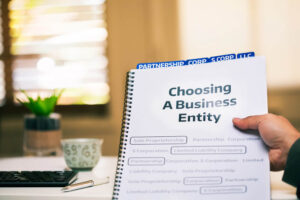 Sometimes I hear, "Why do I need a lawyer to create an LLC? I can do it myself." While it is true that a person might be able to file the document required to create an LLC, that alone does not create the LLC.
A record of the formation process needs to be created – the "Proceedings of the Organizer" – so that later it can be determined who did what, and when, in the process of creating the LLC. This includes subscriptions for ownership and issuing ownership certificates, similar to a stock certificate of a corporation.
Once the Organizer has formed the LLC and recorded the history of the events that culminate in the LLC's formation, the owners (called "members" in an LLC) need to have an organizational meeting and create minutes to record what happened at that meeting.
The owners also must create a document ("the Operating Agreement") that sets out the governance for the LLC, governing such things as meetings, those who are charged with day-to-day operations ("managers"), the duties and obligations of owners, and managers, and what happens if an owner dies or wants to leave the LLC. Without the LLC, the owners are inviting probate administration at a minimum and litigation at the worst.
That is why the services of a business formation lawyer are necessary to form an LLC.
The Law Office of John C. Grundy in Cortland, Ohio can assist you with the complicated rules and regulations of the legal and tax filings needed to form a Corporation, Limited Liability Company, Partnership, Non for Profit Corporation, or other Legal Entity.